Vaucluse House 2
New three storey house overlooking magnificent harbour views. High end architectural bespoke finishes. A high collaboration with architects, engineers and Interior designers.
McMahons Point House
WINNER OF THE MBA HOUSING EXCELLENCE AWARDS IN 2017
A large complex architecturally designed alteration and addition with very limited access in a tight cul de sac with a tight low level rail bridge also restricting access and use of large trucks machinery and cranes etc. this meant that a lot of the components of the build which would have been easily installed had to be designed into smaller segments and put together on site rather than the standard practices that would have been used under normal access scenarios.
The works included a new basement excavated in rock under the existing house while maintaining 2 levels of existing concrete structure above and then construction of a steel and concrete addition to the existing two levels with a third level added to take advantage of the amazing views of Lavender Bay and the city skyline. The house was then clad with Zinc and glass to maximise views of the bay with clean sleek lines and custom joinery throughout.
Other features include laser cut steel stairs, lift suspended pool over garage, oversized garage door and beautifully landscaped gardens. The final outcome was a home that the clients and architects were very happy with and the close collaboration with engineers and architects saw us overcome many if the obstacles due to the very difficult access to create this large scale high quality home full of architecturally bespoke designs.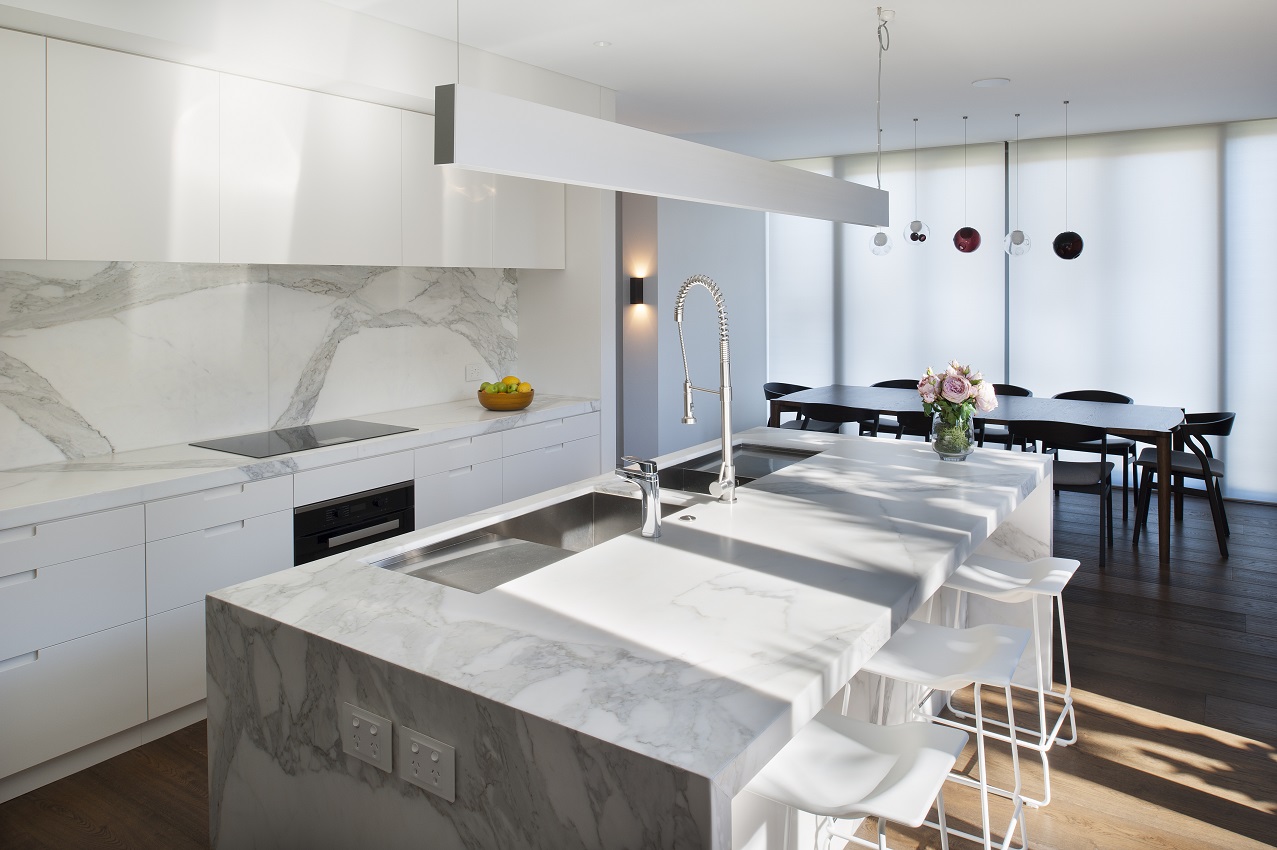 Tamarama Apartments
6 level building 10 apartment building with deep excavation of very steep and tight site requiring extensive piling and support structures during construction. A very high collaborative approach with engineers and architects to resolve on site detailing during excavation and then construction to produce a high quality finish project that is fit for the magnificent views over Tamarama beach and beyond.
Architects – MHN Design Union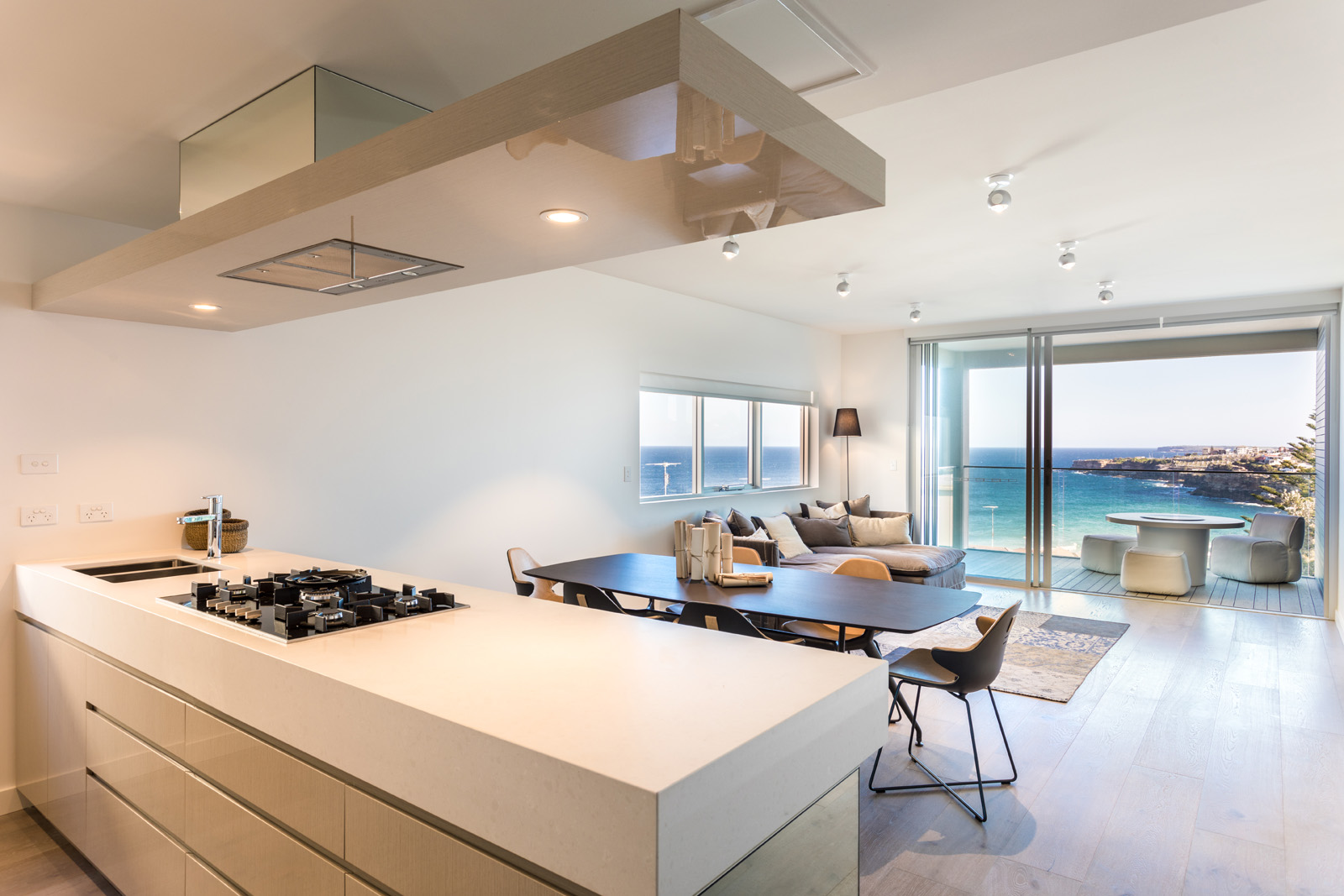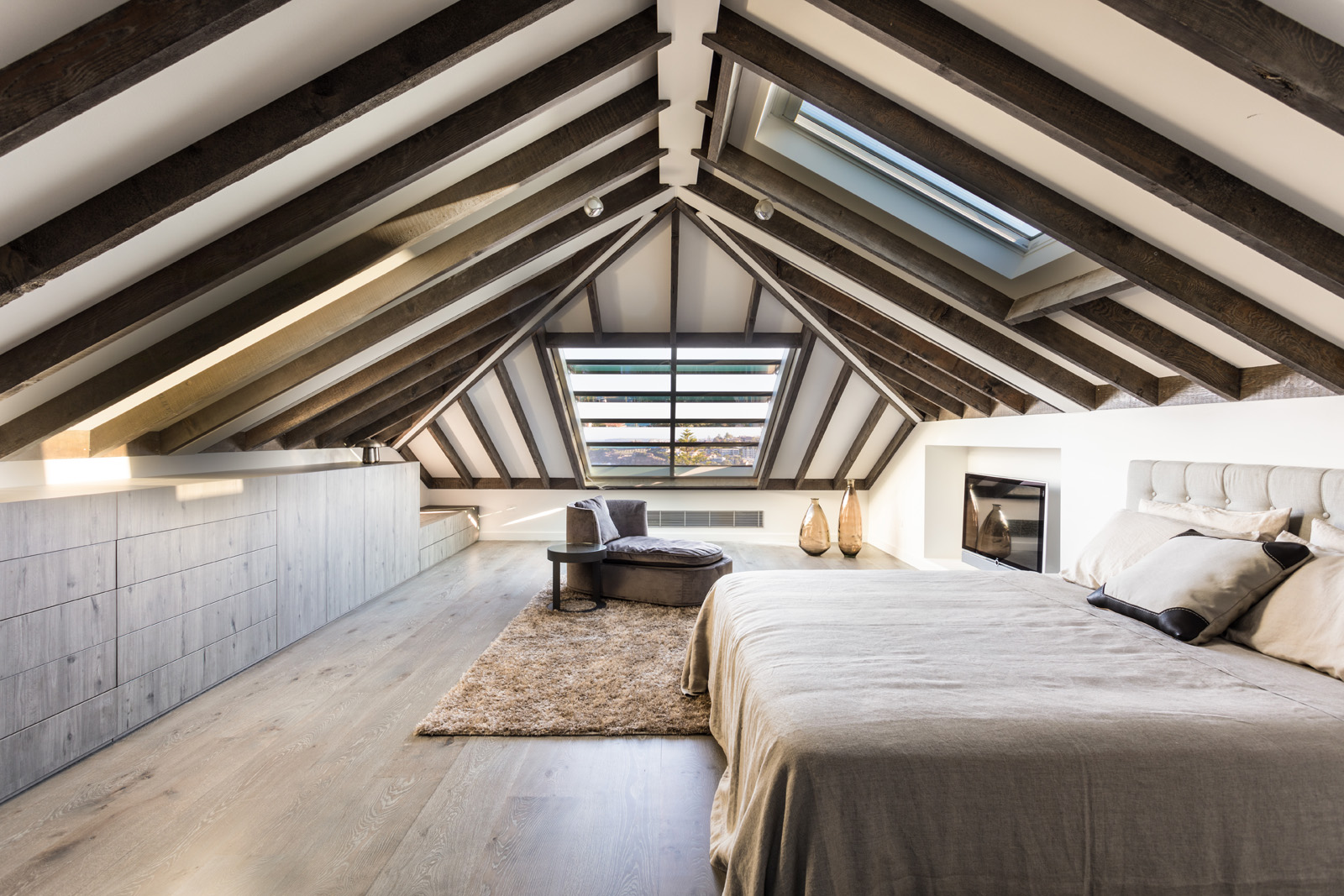 Concord House
New 2 storey home + basement with swimming pool consisting of high end bespoke architectural finishes.
A smart new build combining midcentury touches and natural elements to create a light filled beautiful family home. As seen in Home Beautiful magazine October 2017
Petersham House
A multi award winning project for the architects, this is an articulated two-storey volume is sensitively stitched to the rear fabric of a Federation masonry and hipped envelope to provide significant additional freedom for the owners and their children to grow into. Environmental, cost and planning values entailed in retaining the original fabric are augmented by a modestly sized footprint and lightweight-framed envelope in a crafted 'new build' enabled at the rear. It has a sectional split-level relationship to the original house that harnesses the fall of the site to the rear, allowing the cellular front plan to unfurl into a series of connected interior spaces that expand to its setting.
Architect Christopher Polly Architect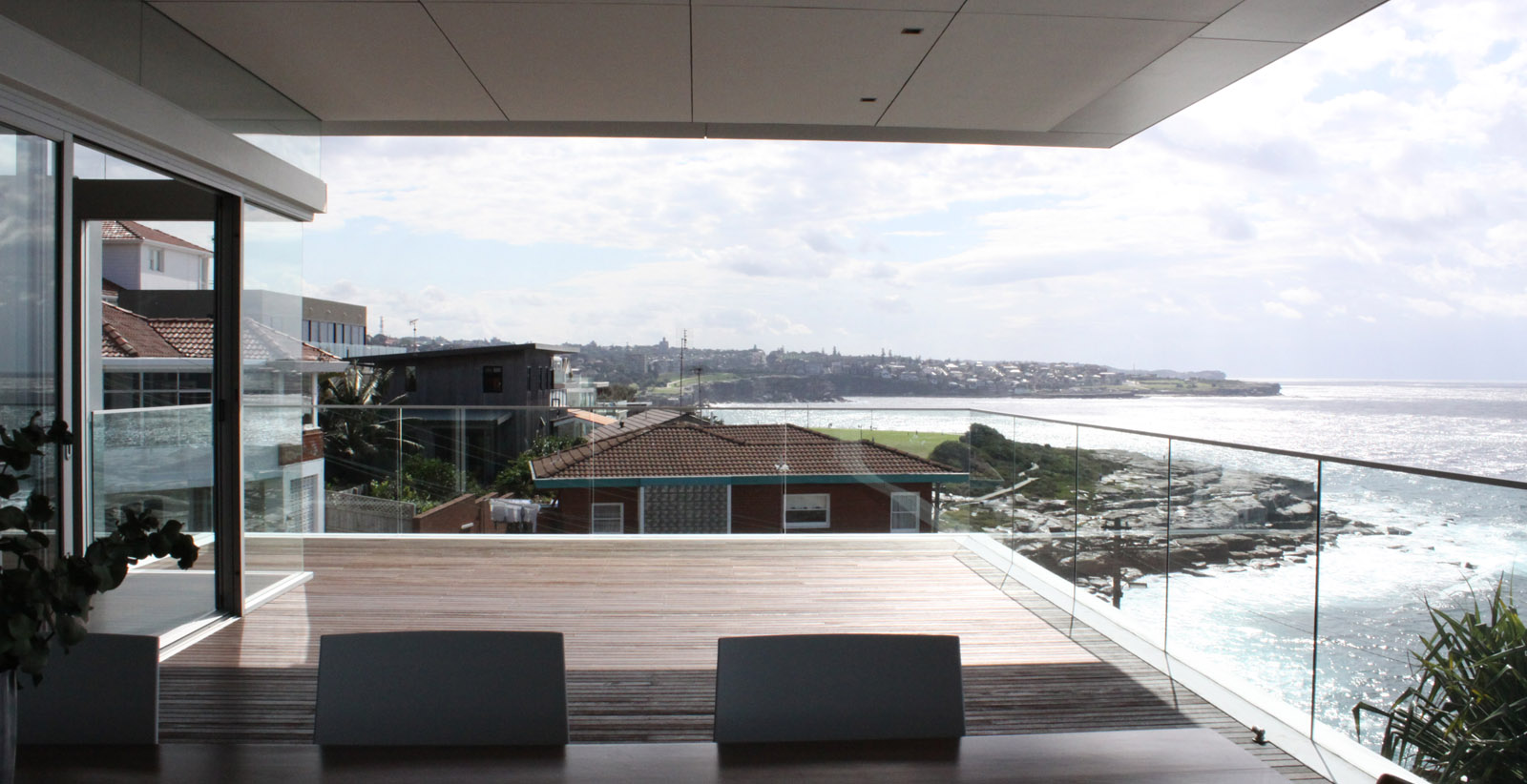 Surry Hills Apartments
Austin is the refurbishment of a rundown warehouse into a new mixed development in the heart of Surry Hills. The existing warehouse building has been given a new lease of life, its interior reorganized into a new extended ground level commercial space, two levels of high quality residential apartments, and a lower ground floor car park. The site is located in the inner-city fringe of Surry Hills, which is characterized by warehouses and Victorian terraces houses that in recent years have housed artist's studios, galleries and creative work spaces.
New, beautifully proportioned and articulated rectangular openings are located within the original openings of the concrete beam and column façade. To give scale and gravitas to the building, these new hand-painted steel windows span over two levels and present as double storey windows. Though they appear bold and simple on first glance, a closer inspection reveals a window within a window with recessed bi-folding on the upper part and flush double-hung on the lower part, allowing the commercial space open up to the street and public domain
Architects - Smart design Studio's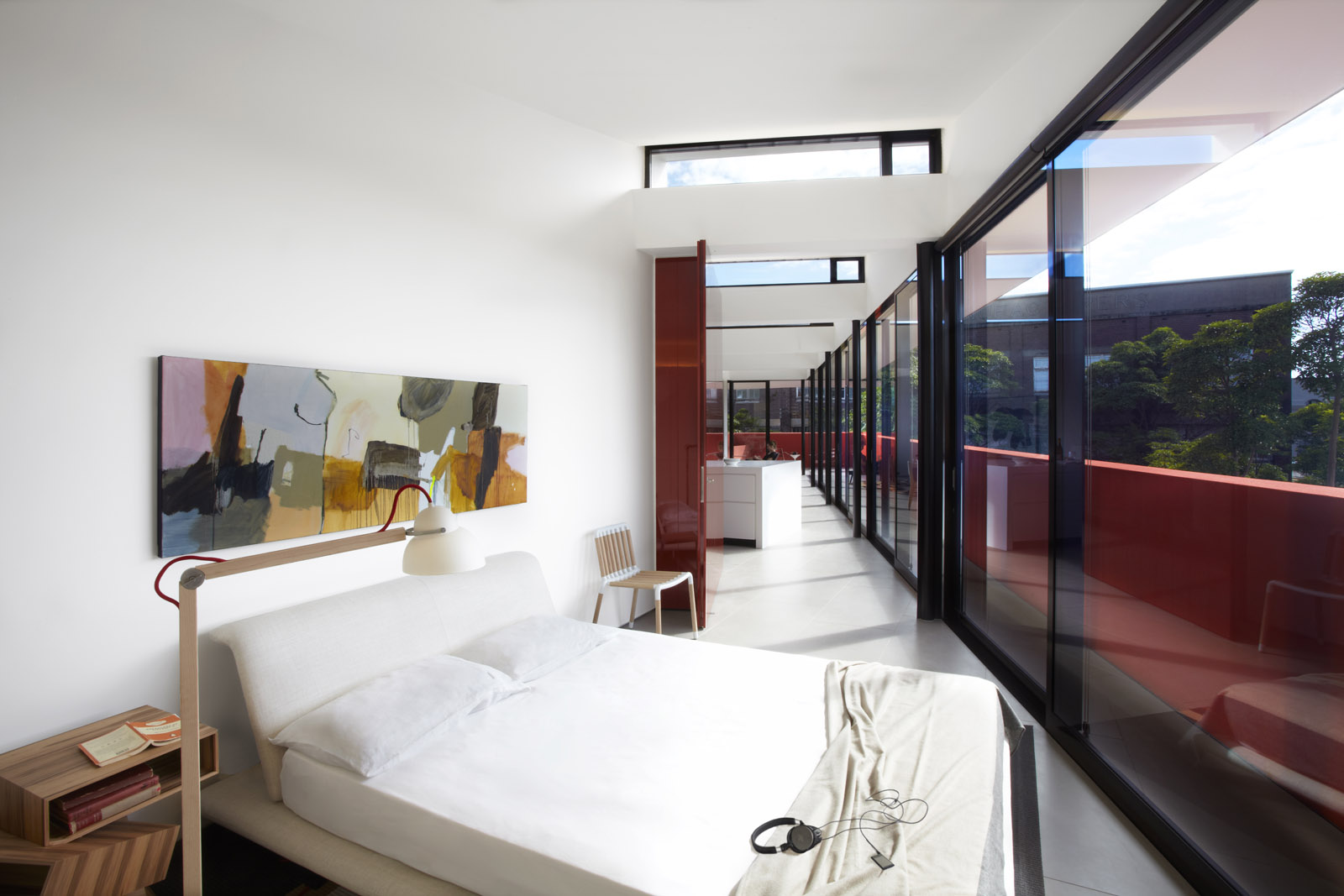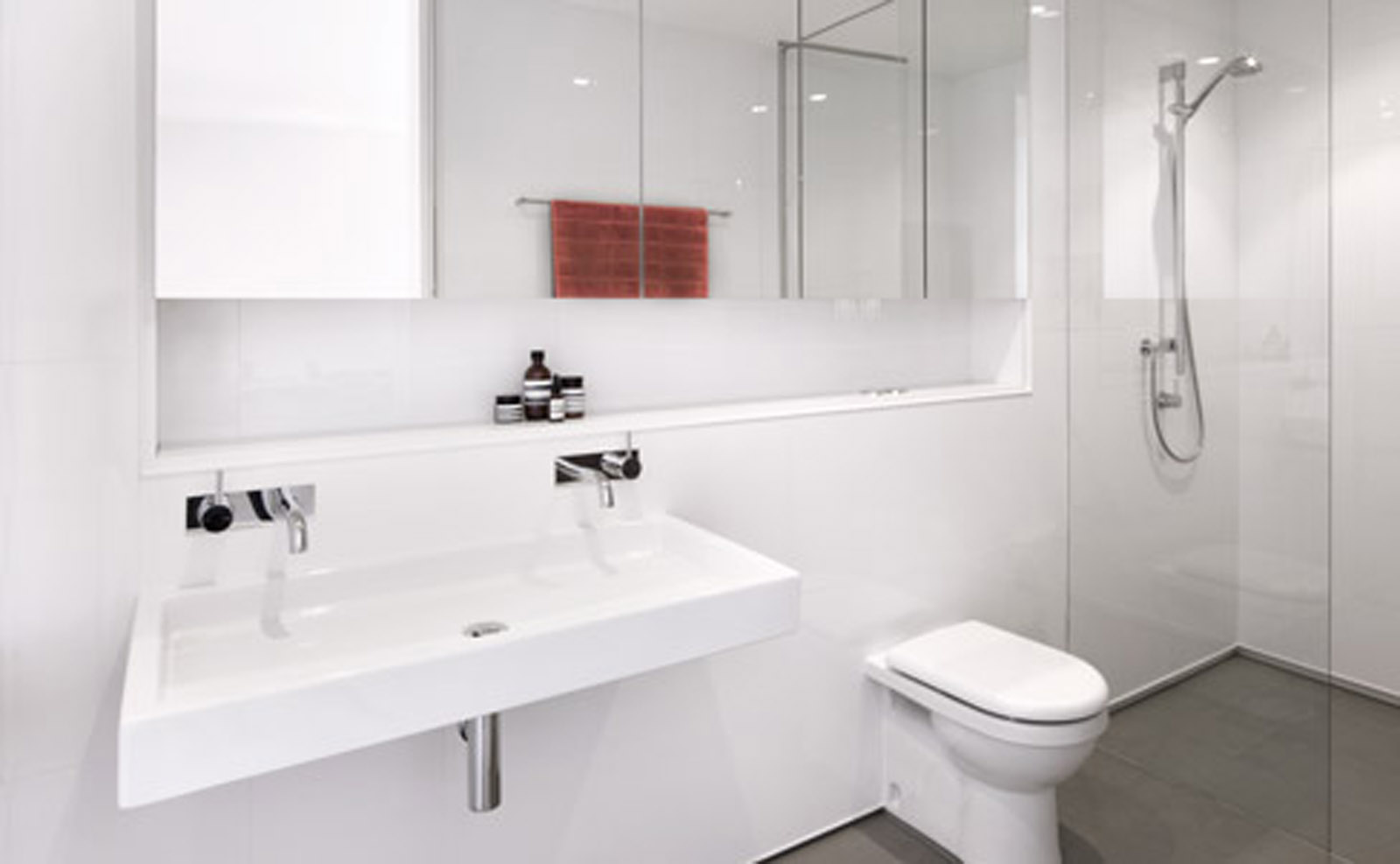 Dover Heights House
Extensive renovation and additions. A collaborative project with high involvement with the architects and owners to achieve a high quality result with both clients and architects highly content with the final result.
Hunters Hill house
WINNER OF THE MBA HOUSING EXCELLENCE AWARDS IN 2013
Extensive renovation and addition of deep waterfront block including deep excavation in rock of up 8metres to create 4 level residence with internal lift, car stackers and swimming pool + new 3 level home built on same sub divided land. Challenges included deep rock excavation while maintaining heritage listed portion of home, high-end finishes worked closely with architect and clients to complete the works within a limited construction period.
Architects – Bayview Projects
Vaucluse house 1
RUNNER UP OF THE MBA HOUSING EXCELLENCE AWARDS IN 2012
Stunning Architectural Home with World Class views.
Showcasing a unique and breathtaking city to ocean panorama, Whale House commands views spanning across the harbour to the city, bridge and opera house, Manly, North heads and the Ocean. This masterfully designed contemporary sanctuary was designed by acclaimed architects Rudolffson & Alliker. This Architectural Icon, famous for its innovative use of concrete formwork and glass, offers luxury, state of the art, tri -level living. Designed for easy indoor/outdoor and all-year-round entertaining, the over-size proportions and architectural innovations enhance this stunning stylish modern open plan living. The idyllic sundrenched private entertaining balconies provide a 270 degree view & an ideal vantage point for fireworks & iconic Sydney Harbour, the Opera House, Harbour Bridge and the Sydney to Hobart yacht race. Complete with level access, Internal lift and exceptional privacy, the flowing contemporary layout and large areas of glass allow picture postcard
Architect - RAA Architects
Clovelly house
RUNNER UP OF THE MBA HOUSING EXCELLENCE AWARDS IN 2012
Extensive renovation and addition of deep waterfront block including excavation in rock to create basement and three level residence with swimming pool. challenges included rock excavation while maintaining some parts of the house with very difficult access, forming the curved roof with complicated and exposed structural steel elements. Off form concrete finishes internally and externally and high end architectural finishes
Architects - RAA Architects
Watsons Bay House
Alterations and additions to a brick cottage in Watsons Bay. The house is located in a conservation area and is listed as contributory item. The front of the existing house has been restored and the rear altered with the addition of a folded copper roof sitting over a masonry base. The ground floor of the addition is an open garden pavilion, while the upper level is shaped to take advantage of the views to Sydney Harbour and the city.
Northbridge Home
We have completed two successful projects with Matrix Additions, the largest of which is mentioned above. Danny Sassin of Matrix Additions was the builder on a large residential alterations and additions project at the above address. The project was relatively complicated due to it's size and nature, with a host of complex junctions between finishes and materials.

We have been very pleased with the quality of their work and the level of professionalism and service provided on this particular project. Contract administration throughout the project was of a good standard and we enjoyed a close working relationship with Danny to achieve the high levels of finishing evident in the completed project.

We would have no hesitation in using Matrix Additions for future projects.
Duncan Sanby - Director: Utz-Sanby Architects Pty. Ltd.
Bondi House
Alterations to a house that takes on an expansive approach to architecture. client's emotional brief was to push exterior connections and evoke relaxed recreational environment. functional brief was to enable a complex use of geometries and materials, using simple yet striking palette to demarcate areas.
Architect - Geoform Design
Paddington Terrace
Alterations to a heritage house that takes on notions of time + motion through space.
Complex use of geometries and materials. Sophisticated use of assembly and spatial sequences, prioritize connections 'through and beyond' the space to emphasize volume + ideas of continuum. Transform 2 level heritage worker's home with outhouse into contemporary 3 level house having living, rumpus,dining, 3 beds + 3 baths, thea-tre room, cellar, study and 2 car garage.